2022 Celebrate Israel Festival
Las Vegas, NV
Israel Independence Day , Regional Event
01:00 PM (PST)
Duration: 5 hours
The IAC is proud to host the 2022 Celebrate Israel Festival. The event is held in collaboration with all the Jewish organizations in town and is for the entire family. The event will feature rides, arts and crafts, an open market with different vendors, kosher food trucks, live shows, and march of the flags. Don't miss out on this special moment when five airplanes will fly over the stage. Eliad, the famous Israeli singer, will perform in English and Hebrew. This is the biggest event that the IAC is hosting every year for the entire community! The event is open to the public and pre-registration is required.
Due to COVID 19 Pandemic and in order to maintain the health of our community – participation in our event requires signing a health form when you arrive to the event. Please do not come if you are experiencing symptoms or have been exposed to someone who is sick. Help us all keep our families, friends, and community healthy – we all share the responsibility!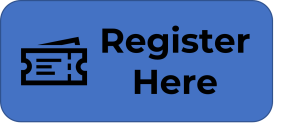 זה קורה פעם בשנה, כולנו מתכנסים יחד ומראים את אהבתינו לישראל וכמה אנחנו חזקים ביחד!
פסטיבל יום העצמאות הולך להיות השנה גדול יותר מאי פעם. הפתעות רבות מחכות לכם שלא תרצו לפספס! הופעות חיות,
פעילויות לילדים, הופעה של אליעד מישראל ועוד. שימו לב! ביום האירוע דמי הכניסה עולים…
לכן ממליצים לרכוש מראש! מחכים לכם באירוע שכולו כחול ולבן!
*בשל  COVID 19  ועל מנת לשמור על בריאות הקהילה שלנו-השתתפות בכל אירוע מחייבת חתימה על טופס הצהרת בריאות בזמן ההגעה. אנא, אל תגיעו למפגשי פנים אל פנים במידה ואתם חווים סימפטומים או נחשפתם לחולה מאומת. עזרו לנו לשמור על בריאות משפחותינו, חברינו והקהילה כולה – האחריות היא של כולנו!
this course is also available on different days
×