Virtual Event
Hebrew 3rd-5th Grade Level 4
Yearly
Thu., SEPTEMBER 15TH TO Thu., MARCH 30TH
04:00 PM (PST)
Duration: 45 minutes
Level 4 is taught in Hebrew and is intended for Hebrew-speaking students, who read and write Hebrew fluently. The sessions will be held once a week for 45-50 minutes and will focus on acquiring and developing the following language skills: Reading and Reading Comprehension, Writing, Grammar, and Listening Comprehension.
This course will focus on:
*Language, grammar and comprehension: reading and analyzing complex texts (articles, essays), short stories and newspapers.
*Watching videos in Hebrew and writing a report.
*Conducting advanced research and presenting in Hebrew with focus on current events.
*Developing fluency of speech that will allow students to present in front of an audience.
*We will put emphasis on future tense (students should know present and past tense).
Participants will be given homework assignments to reinforce what is learned in the classroom.
Join our class today to develop your Hebrew skills and together we will improve your ability to speak, read and write in Hebrew!
The OFEK Hub program offers Hebrew classes with certified Hebrew speaking teachers in small groups, immersed in a warm, supportive, Israeli atmosphere. At OFEK we view Hebrew as a gateway to Israel and the Jewish culture and People. During classes, the students will engage with the Hebrew language by studying a variety of topics related to Israel and the Jewish People: history, geography, Israeli identity, Jewish identity, music, art, holidays, games and more. The diverse interactive, online curriculum is aimed at delivering a personal learning experience.
At OFEK, we place special emphasis on creating and building an online Israeli-Jewish community through a social platform in which students are invited to strengthen their Hebrew speaking skills with each other. OFEK is a unique platform that allows participants to develop and preserve the Hebrew language and Israeli Jewish culture in an experiential and communal way.
קורס מועבר בשפה העברית ומיועד לתלמידים דוברי עברית, שקוראים וכותבים בעברית בכתב בצורה שוטפת. המפגשים ייערכו אחת לשבוע במשך 45-50 דקות ויתרכזו בלימוד השפה העברית תוך התמקדות בחיזוק מיומנויות השפה: קריאה, הבנת הנקרא, כתיבה והאזנה.
בקורס נלמד:
*פיתוח הבנת הנקרא ניתוח וקריאת טקסטים מורכבים (מאמרים, כתבות), קריאת ספרות קצרה ועיתונים.
*צפיה בסרטונים בעברית וניתוחם.
*מחקר ושיח בעברית מתקדם תוך דגש על אירועים עכשווים.
* עבודה על שטף דיבור שתאפשר עמידה מול קהל.
פיתוח כל המיומנויות יתבצע תוך כדי הלימוד של זמן עתיד (הלומד צריך לדעת את זמן עבר והווה בעברית). המשתתפים יקבלו משימות לתרגול בבית להטמעה מירבית של הנלמד בשיעור. הצטרפו לכיתה שלנו עוד היום כדי לפתח את כישורי העברית שלכם.
בתוכנית אופק הלומדים ילמדו בכיתות קטנות, באווירה ישראלית, חמה ותומכת עם מורים ישראליים – מקצועיים אשר ילמדו ויטמיעו את השפה העברית, התרבות הישראלית והמורשת היהודית על הבטיה השונים. באופק אנו מאמינים שעברית היא צוהר לקשר עם ישראל והעם היהודי. במהלך השיעורים התלמידים ילמדו ויחוו עברית תוך כדי לימוד נושאים שונים הקשורים לישראל ולתרבות הישראלית כגון: היסטוריה, גיאוגרפיה, זהות ישראלית ויהודית, מוזיקה, אומנות, הווי ישראלי, חגים ומועדים, משחקים ועוד. תוכנית הלימודים מגוונת, אינטראקטיבית, מקוונת, תוך שימת דגש על חוויית הלומד ויצירת קשר אישי בין המורה לתלמיד.
באופק, בנוסף ללימוד בכיתות השונות, אנו שמים דגש על יצירת קהילה ישראלית – יהודית מקוונת דרך השתתפות ב"שעות חברה" ומפגשים נוספים שאליהם מוזמנים התלמידים כדי להעשיר את שפתם ולהוות נדבך נוסף בלימוד וחיזוק השפה העברית. אופק הוא פלטפורמה ייחודית העוזרת ללומד לפתח ולשמר את נכס השפה העברית והתרבות הישראלית יהודית בצורה חוויתית וקהילתית.
For the full course schedule visit Ofek Hub course page
Original Price: $1300
Subsidized by the IAC: $780 per course
Your cost: $520 per course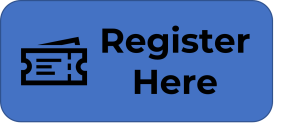 this course is also available on different days
×