Hebrew 3rd-5th Grade Level 2 with Israeli Scouts
04:00 PM (PST)
Duration: 45 minutes
Level 2 is taught in Hebrew and is linked to the Tzofim's content. This course is intended for Hebrew-speaking students who have acquired the alphabet letters in print, as well as the Hebrew vowels, and can read and write simple words in Hebrew. The sessions will be held once a week for 45-50 minutes and will focus on further developing the following language skills: reading, writing and conversation.
In this course the students:
* Will be able to read short sentences and strengthen their reading skills
* Will learn to write the Hebrew alphabet using script letters
* Will be able to write words and short sentences using script letters
* Will expand their vocabulary and improve their reading comprehension skills
* Will understand and follow instructions in Hebrew
* Will get familiar with basic Hebrew grammar
* Will improve their Hebrew conversational skills
Participants will be given homework assignments to reinforce material learned in the classroom. Join our class today to develop your Hebrew skills and together we will learn to speak, read, and write in Hebrew!
* This course is only for children who participate in the Israeli Scouts.
הקורס מועבר בשפה העברית ומקושר לתכני הצופים. הקורס מיועד לתלמידים דוברי עברית שרכשו את הכרת אותיות ה- א-ב בדפוס וסימני הניקוד, המסוגלים לקרוא ולכתוב מילים. המפגשים ייערכו אחת לשבוע במשך 45-50 דקות ויתרכזו בלימוד השפה העברית תוך התמקדות ברכישת מיומנויות השפה: קריאה, כתיבה, ודיבור.
בקורס התלמידים:
* יחזקו את מיומנות הקריאה ויקראו משפטים קצרים
* ילמדו את אותיות הכתב ויעברו לכתיבת מילים ומשפטים קצרים
* יעבדו על הבנת הנקרא, הרחבת אוצר המילים ומילוי הוראות בעברית.
* יכירו דקדוק עברי בסיסי
* ישוחחו בעברית
המשתתפים יקבלו משימות לתרגול בבית להטמעה מירבית של הנלמד.
הצטרפו לכיתה שלנו עוד היום כדי לפתח את כישורי העברית שלכם ויחד נלמד לדבר, לקרוא ולכתוב בעברית!
הקורס מיועד רק לתלמידים המשתתפים בצופים הישראליים.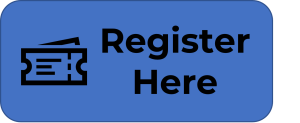 this course is also available on different days
×