עברית לכיתות א-ג רמה 1 לדוברי עברית
03:30 PM (PST)
Duration: 45 minutes
Level 1 is taught in Hebrew and is intended for Hebrew-speaking students who do not know to read and write in Hebrew.
קורס זה מוצע בשיתוף עם משרד העלייה והקליטה באמצעות הבתים הישראלים וחממת הלימוד אופק מבית ה IAC עבור ילדי משפחות החוזרות לישראל.
לפרטים נוספים על קורסי העברית לתושבים חוזרים היכנסו לאתר אופק.
הקורס מועבר בשפה העברית ומיועד לתלמידים דוברי עברית שאינם יודעים לקרוא ולכתוב בעברית. המפגשים ייערכו פעם בשבוע ויתרכזו בלימוד וחשיפה לשפה העברית. משך המפגש 45-50 דקות.
מטרת הקורס: לחשוף את התלמידים למיומנויות הבסיסיות של השפה העברית ולתרבות הישראלית כהכנה לחזרה לארץ. השיעורים מועברים על ידי מורים ישראלים, דוברי השפה ובאווירה ישראלית.
התלמידים יעבדו בתוכנית המיועדת להוראת הקריאה, הכתיבה, האזנה והשיח, המבוססת על תוכנית הלימודים של משרד החינוך. הקורס יכלול 12 מפגשים בהם התלמידים יחשפו לאותיות האלף בית ולסימני הניקוד. התלמידים אחראים להדפיס את דפי התרגול, שישלחו אליהם, ולתרגל את הנלמד בשיעור.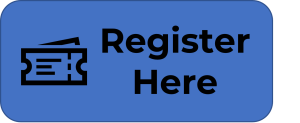 .All orders have a 6.25% registration and processing fees. Please note that these fees are non-refundable
this course is also available on different days
×